END OF THE YEAR
What a great year we had in 2014.  Our club has come a long way since its inception.  2014 saw the Bylaws of the club totally revised to conform to AKC regulations. We also held our final A match and were notified that we were now an AKC conformation club... 2 weeks before the deadline to have the necessary paperwork in for a Regional Specialty.  The show committee worked hard and managed to get our materials in and we held our first Regional Specialty the Friday before Eukanuba.  
Our club also held CAT tests in September with conjunction with the West Volusia Kennel Club shows.  They were a great success.  The monies earned from these events allowed the club to purchase a trailer to haul all of the equipment.

This year, we will be holding elections for a new Board for the 2016-2017 term.  If you are interested in holding a position, let the nominating committee know once it is formed in July/August.  

If you have not done so, take the time to renew your membership, read the new bylaws and lend a hand at upcoming events.  

See you in 2015.

Matthew Coughlin
Club President
CABT's at the Deland shows
On September 18th and 19th, SSRRC held CABT (Coursing Ability Tests) out at the Volusia County Fairgrounds at the same time that the West Volusia Kennel Club held their set of shows.  We had 2 fields set up to run the dogs and we had FUN, despite the heat.  

At the end of the week end, we ran over 260 dogs.  Whew!  We trained a few members on doing the paperwork, being a huntmaster and how to do roll call and inspections.  

Take the time to scroll thru Kathy Clark's albums.  She got some great shots that show the enthusiasm the non-sighthound breeds share for the lure.  

Kathy's galleries can be found here:

CABT photos
Member Amanda Arnold and her Husband, Gray, welcomed their new Bred By Boy to the family.  Born on August 28, 2014, Jay weighed 8 pounds 15 ounces and was 21 inches long.  Welcome to Baby Jay!!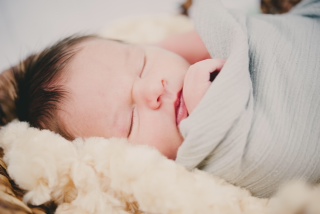 Brags for September
 
All brags for all events
Ygritte became a NEW CHAMPION!!!  CH. Kengali's Kissed by Fire. 
Sire is Gch Hunter's Ridge Sure Shot by Kwetu
Dam is CH Kengali's Caribbean Soul.
Owned and loved and bred by Ginny Merchant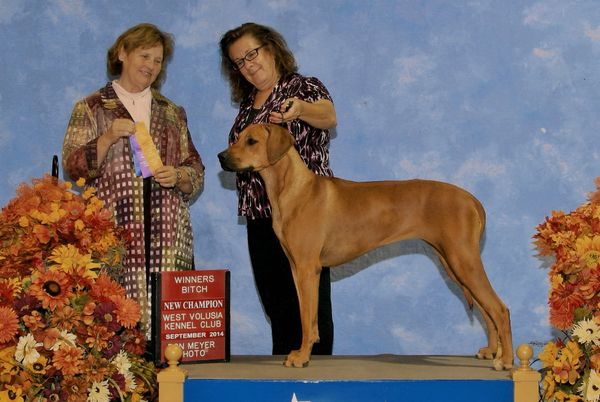 Back to back best-of-breed for GCH Spring Valley's Jojo late September, Deland, Florida. Rankings from the Chronicle in September put Jojo number 10 All Breed, number 23. Way to go Joe. Mom and dad are so proud of you.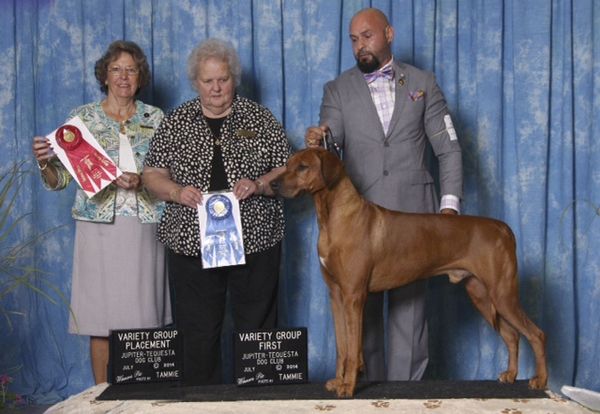 SUNSHINE STATE RHODESIAN RIDGEBACK CLUB

Held December 12, 2014 at the Orange County Convention Center.  We had a great entry for the first one, drawing more Ridgeback entries than the lead in shows and even more than Eukanuba.  Our show was the only show to offer a bitch major (sadly, there were no dog majors all 5 days)

Best of Breed was Gch. Adili's Renni Mac Scott's Spirit
Best of Opposite:  Gch Celtic Lore's Moonlight and Magic
Best of Winners:   RidgeView's She's Authentic
Select Dog:           Gch Bakari's Lor Vitra Caymus, CGC, CA
Select bitch:          Gch DC Regal Tolerton's Luminara Unduli for Bindura, MC
AOM:                     Gch Kimani's Indelible Impression
                              Gch Kengali's Captain's Last Command
                              Gch Camelot's Golden Boy with Hypnotic Eyes
Winner's Dog:       Aariel's Master of Whisperers
Reserve Winner's Dog:   Kengali's Thando
Winner's Bitch:  Ridgeview's She's Authentic
Reserve Winner's Bitch:  Terra Christa's Sera Tempesta


Best Veteran:       Ch Yandisa Just Send Judah First, JC
Best of Opp Veteran:  Ch Kengali's Caribbean Soul

Best in Sweeps:   Sulawesi's Inconceivable
Best of Opp in Sweeps:  Ridgeview's She's Authentic

Best in Vet Sweeps:  Ch. Yandisa Just Send Judah First, JC
Best of Opp in Vet Sweeps:   Peaches of Tagojo