2012 FIRST QUARTER NEWSLETTER


2012 has arrived and is a year that will be busy for the Ridgebacks. SSRRC Members have been busy as well.  Check out all they have been up to this quarter.



Steve and Melody McIntosh

David Smith, DVM and JoEllen Smith


2012 RRCUS National Specialty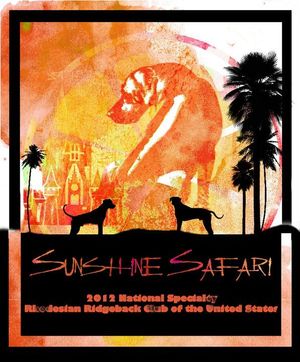 Please mark your calendars for the RRCUS National Specialty held right here in Florida.    November 8 - 14, 2012. The Specialty kicks off with Lure Coursing out in Ocala.  

SSRRC Members, Elaine Petersen is the Chairperson, and Denise Eberhard is the Co-Chair.  If you would like to volunteer to help on an event, please contact one of them to do so.  



Florida dogs rocked the AKC coursing up in Calhoun, GA at the GANG trial on February 3rd and 4th.  On Friday. Riffe - Terra Christa's Riffe Octavian, SC - won 2 points toward his field championship.  On Saturday, Riffe was the rockstar again and took a 4 point major and was BEST OF BREED winning out over not only the open dogs, but 2 Field Champions as well.  Bindi - GCH Regal Tolerton's Luminara Unduli for Bindura, SC - took home 2nd place points on Saturday.  On Sunday, Bindi won the Open trial and took first place points.  It was a great week-end for the dogs from the South.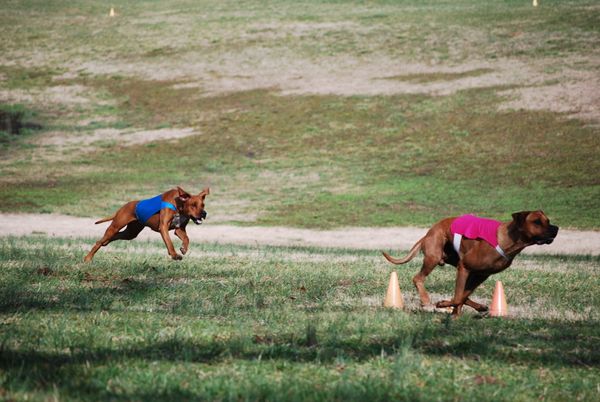 The first new champion of the 2012 year was Peyton!  Peyton was Best of Breed for a 3 point major in Deland, FL under Mrs. Michele Billings out of the 12-18 month class.  Kim and Patrick Myers are very proud of their girl and look forward to watching her in the Specials ring.  Peyton was expertly handled by Morgan Brooks.  Peyton is now
CH. Crooked Roof's Lucky Horseshoe.
Our next New Champion is Carmen.  Carmen finished her championship at the Brooksville show with a 4 point major.  Way to go Carmen.  Carmen is owned and loved by Linda and Manny Gaunaurd and is now known as
CH. Spring Valley's Cigar Girl of Jafari Ridge.  
Carmen was handled by Sharon Turner.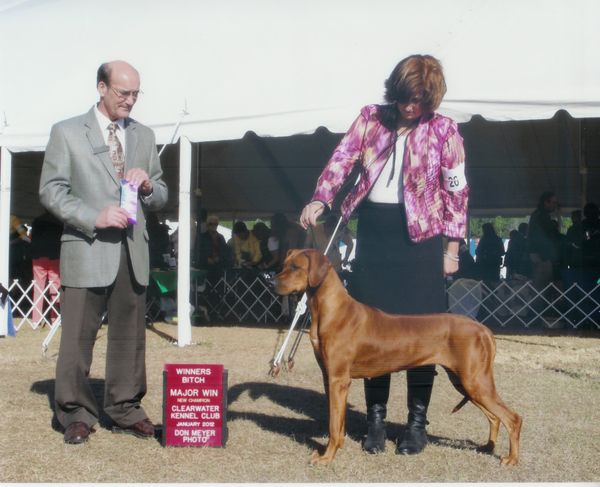 Champions don't just happen in the ring!  They also happen out on the field! SSRRC Welcomes A BRAND NEW Field Champion.  
FC Terra Christa's Riffe Octavian, S.C.
went up to Commerce, Georgia and earned not only his last point, but a 3 point major when he went Best of Breed on Sunday, beating out several fine running lure coursing specials.  Riffe will definitely be a force to be reckoned with as he continues his field career. Riffe is loved and owned and released on the field by member, Ross Johnson.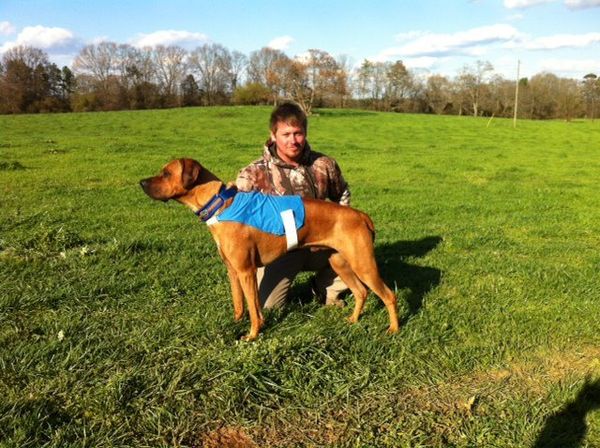 Mischa finished her championship at the Lakeland shows by getting her last point on Monday.  CH. F.M's Mystic Spirit of Kengali is owned and loved by Ginny Merchant.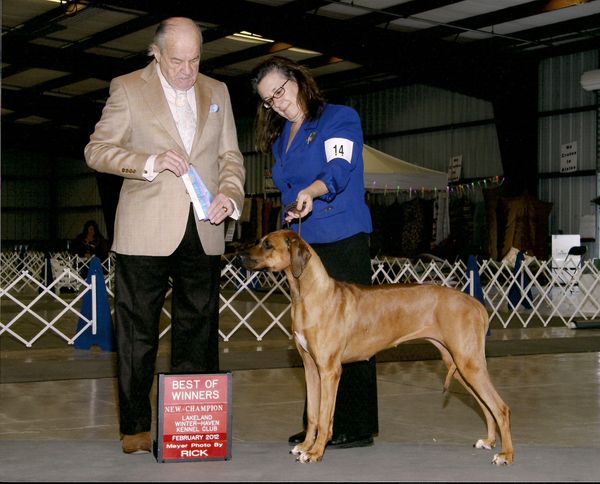 Mbali became a new champion in 2012 as well.  CH. Kengali's Izulu's Imbasa Mbali became a new champion at the Tampa Bay Kennel Club's show in Brooksville show on January 15, 2012.  Mbali is owned and loved by Scott and Annika Caldwell and Ginny Merchant.