2016 FIRST QUARTER NEWSLETTER

 
RING BRAGS
 
Regal's Beach Baby At TuckerRidge aka Joonbug! Joon went BOW and BOS over Specials in a competitive show at the Florida circuit in Brooksville, January 15, 2016 earning her first 4 point Major!! Thank you, Judge Robert E. Hutton.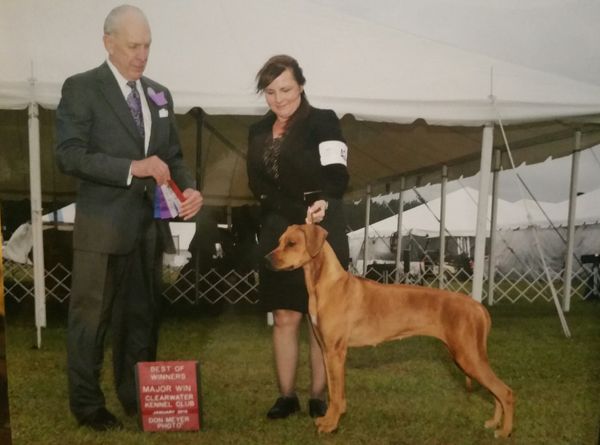 Sheba with handler Cassandra Carpenter received 2pts as WB January 14, 2016 & W/OS on January 21, 2016.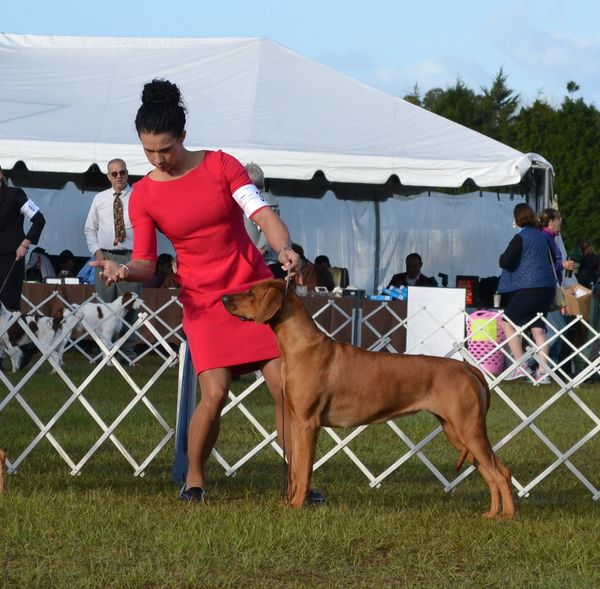 Leena with her handler, Pino, won a 3pt major by going  Winners bitch on January 22, 2016 in Brooksville.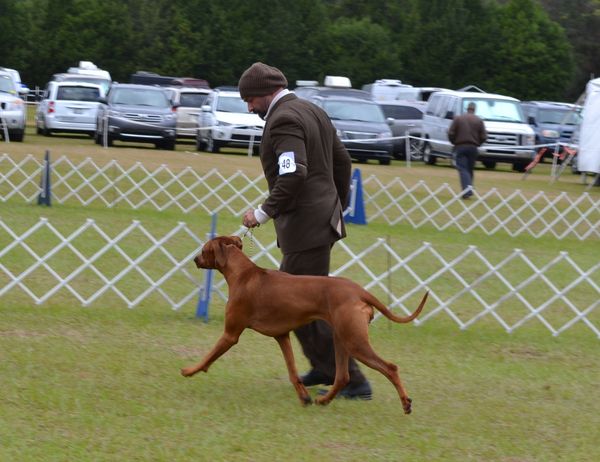 Meera, FC BinduraTolerton's Meera Of Course, SC, was Winners Bitch at the Gainesville Kennel Club on January 31, 2016 for her first 2 points.  Handled by her owner, Matthew Coughlin.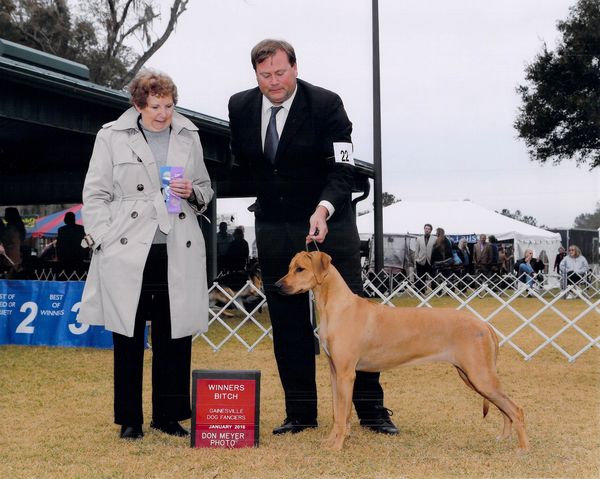 Mr. Zane working on his Bronze GCH.  GCH CH Terra Christa's Shock N Awesome Zane SC CGC
Best of Breed at The Lake Eustis Kennel Club – Ocala Jan. 28, 2016
Judge: Mrs. Karin B. Ashe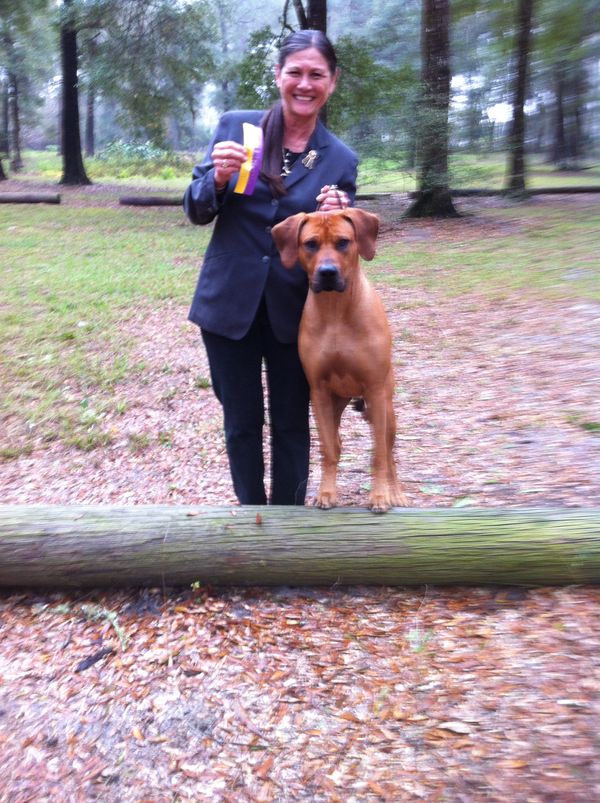 Lakeland-Winter Haven Kennel Club,  Friday February 19, 2016
Best of Breed & Group 2 Bronze GCH Terra Christa's Shock N Awesome Zane SC CGC
Breed Judge: Mr. Michael Lanctot
Group Judge: Mrs. Patricia Lanctot
Zane Presented by: Cassandra Carpenter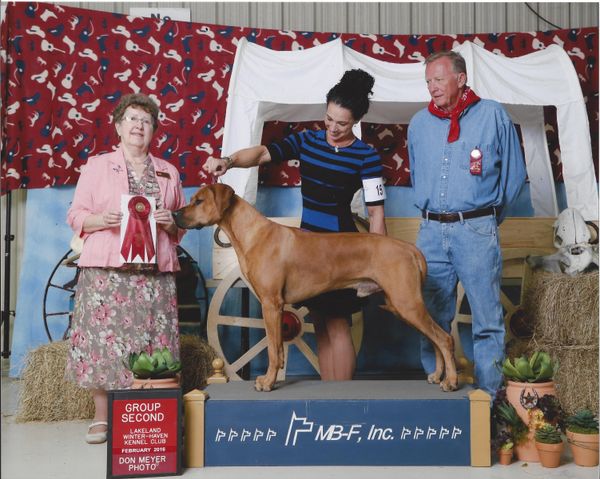 Supported RR Entry
Zane Best of Breed & Zora Best of Opposite!
Greater Fort Myers Dog Club, Inc.
Sunday, February 21, 2016
Judge: Ms. Debra Thornton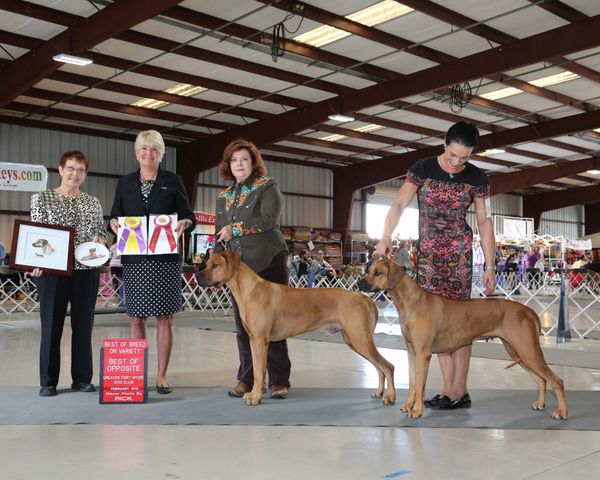 Lakeland-Winter Haven Kennel Club, Inc.  Saturday February 20, 2016
Best of Breed & Owner Handled Group 3
BIF Silver GCH DC Aariel's Red Dawn Rising Over Springridge SC HIC TT CGC Fch- ZORA
Breed Judge: Ms. Beverly Capstick
OH Hound Group Judge: Ms. Carolyn A. Herbel
Hound Group: Mr. Michael Lanctot Group 4 with Cassandra Carpenter handling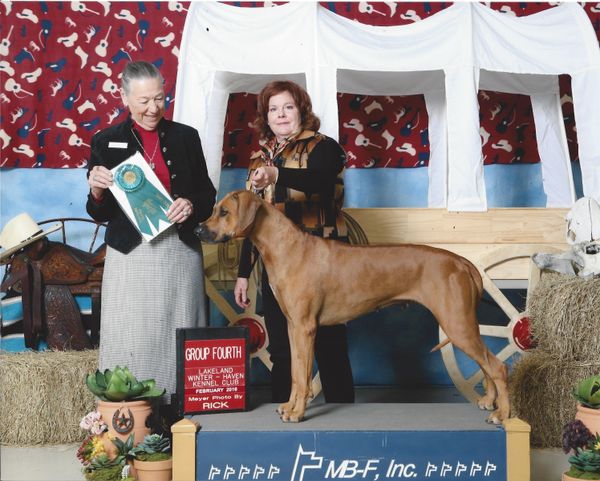 JafariRidge Leena of Spring Valley. She went W/BOB in WPB, FL on March 12 & 13, 2016. Expertly handled by Giuseppe Renzulli.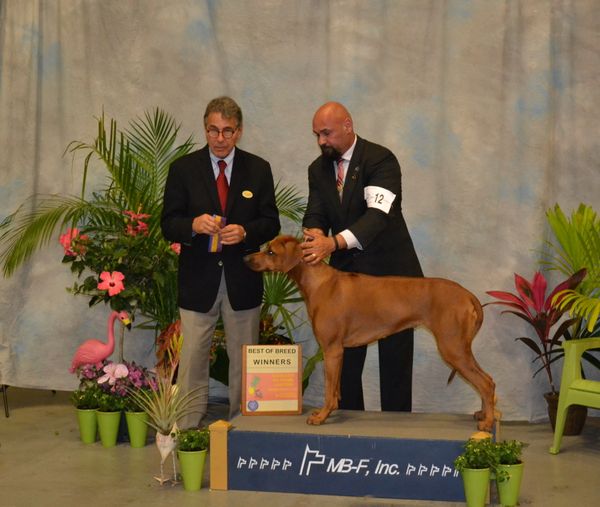 FIELD BRAGS
MBBIS MBIF Int Ch UKC Ch FC Zuri's Ropasa Escapade FCh MC LCM CGC at age 7, "Zuri" has earned the last few points for her LCM II Title by going BOB at the GOGLCA March 13 trial over all the yougsters!!!!!
Owned and Bred by Robyn Sasso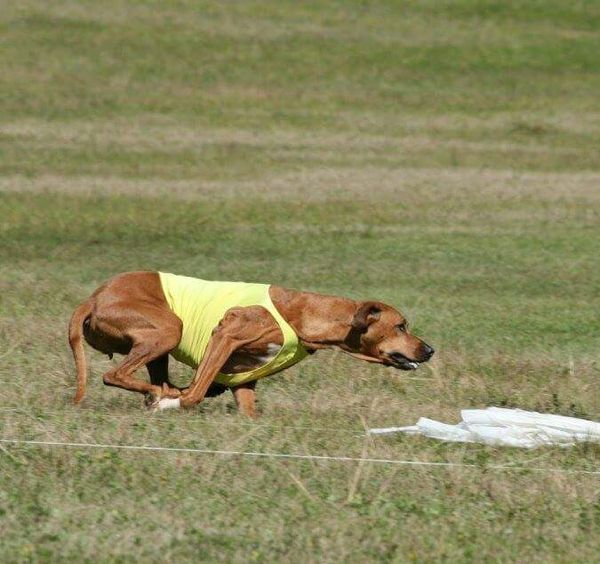 NEW TITLES
 
New GRAND CHAMPION:   Best of Opposite Sex - Major Win to finish Sera's Grand Championship. GCH CH Terra Christa's Sera Tempesta - 100% Owner Handled by SSRRC Member Raul Lopez, January 22, 2016, Brooksville, FL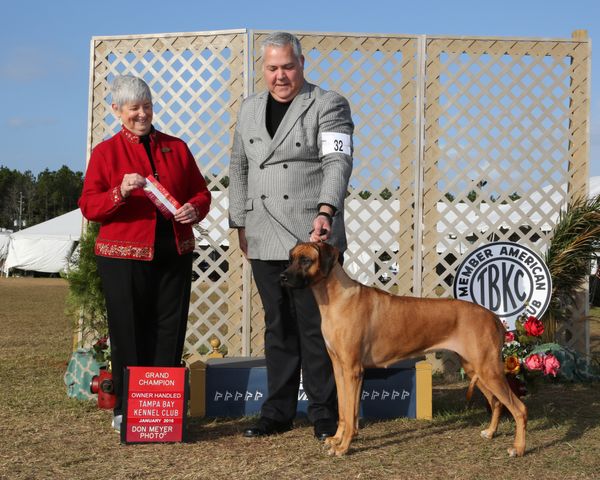 Zora's a New ASFA Field Champion!
BIF Silver GCH DC Aariel's Red Dawn Rising Over Springridge SC, TT, HIC, CGC Fch
Winning 5 Best of Breed in the last 6 ASFA trials
#1 Ranked Rhodesian in ASFA Top 20 thru March 9, 2016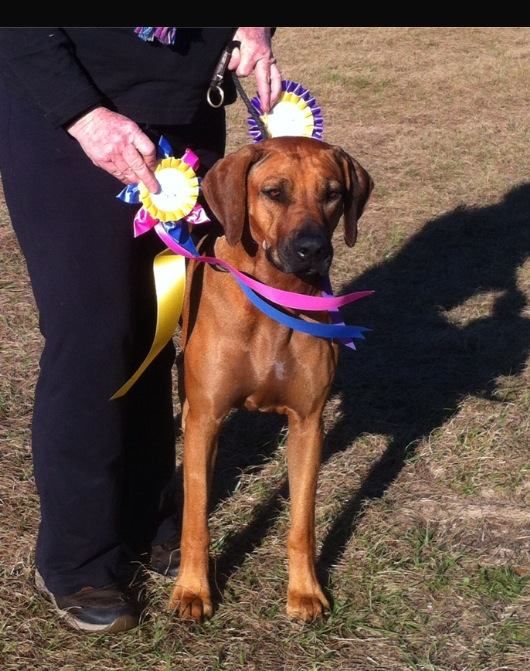 AKC CAT Event at the Grand Oaks Resort in Lady Lake, FL Hosted by SSRRC and held in conjunction with the Dalmation National on April 9 & 10, 2016
*************************************************************************
Vote for the Regional Judge at the Vero Beach show on April 30, 2016.  You MUST be present to vote and you must be a voting member.  Associated members are not voting members and are those with other breeds (yes, we have a few members that have other sighthounds) and/or live out of the AKC aligned district for SSRRC.  This will be a weighted vote and there will be three names on the list and you will choose your first, second and third choice at the Vero Beach meeting.  

Linda Gaunaurd is also organizing a luncheon for us and if you are planning to attend, please RSVP to her at jafariridge@yahoo.com
*************************************************************************
AKC Lure Coursing May 7 & 8 at the Ocala Horse Park hosted by SSRRC.  The premium list will go live in April.  Look for it on the Events page.