END OF THE YEAR
 
2015 has come to a close and we are in to 2016.  The new Board has been picked and we are looking ahead to the next year of events and fun.

This past year we held lure coursing events, CAT events and the 2nd Regional Specialty.  We also had SSRRC members organize and display the RRCUS Meet the Breed booth at Eukanuba and it was a huge success.  

Looking forward to a successful 2016

Matthew Coughlin
Club President
FIELD NEWS
 
Meera, FC BinduraTolerton Meera Of Course, SC, ended 2015 as the #9 AKC coursing Ridgeback.  Just waiting to see where she ends up with the RRCUS combined (AKC + ASFA).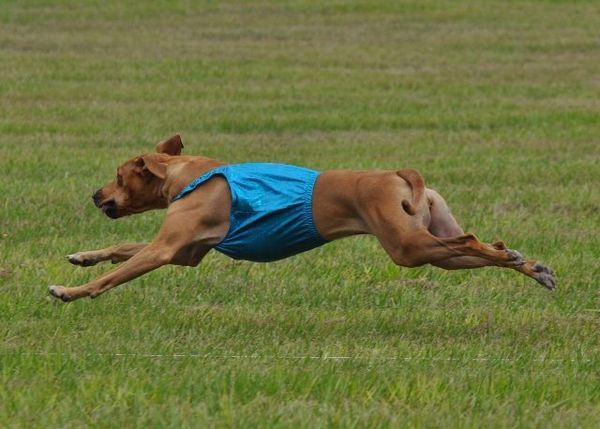 JafariRidge Sheba of Spring Valley, Winners Bitch in Davie, FL for her 1st point.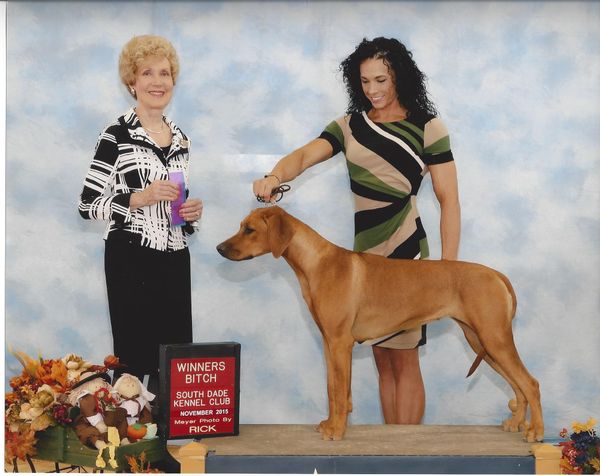 Here is JafariRidge Leena of Spring Valley. She won her first point in Miami, FL on the 6th of December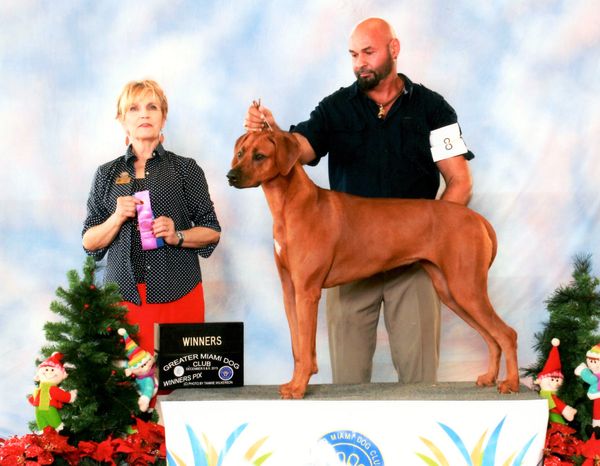 JafariRidge I Love Lucy of Spring Valley, owned by Linda Gaunaurd and expertly handled by Raul Lopez.  She received her first point at the Miami shows, too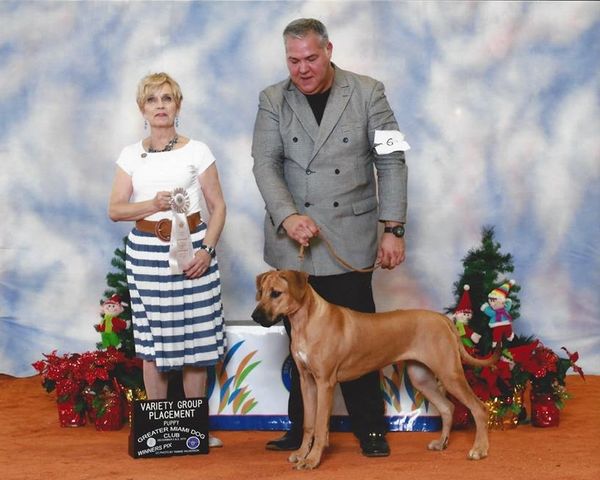 Duma, owned and love by Ginny Merchant was RWB at our Specialty and WB/BW and Best BBE at Eukanuba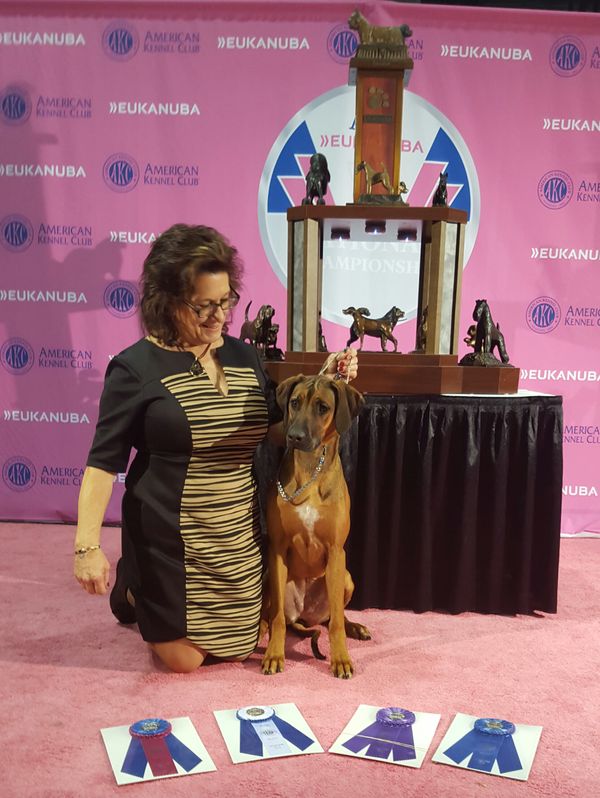 And there there is Bono.  Brand new to the show ring.  For that entire week, he was RWD at two of the regular shows, WD - his first point at the 3rd, RWD and BOS Sweeps and RWD at our Specialty.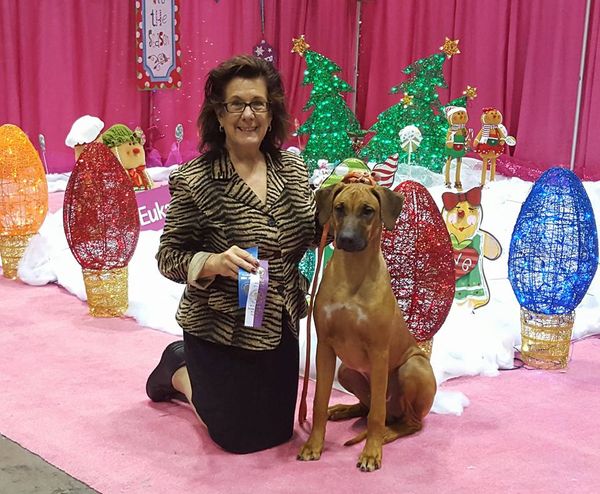 And NEW CHAMPION, Tegan - CH. Kengali and Agape's Golden Rule.  She finished her championship with a major at the SSRRC Regional Specialty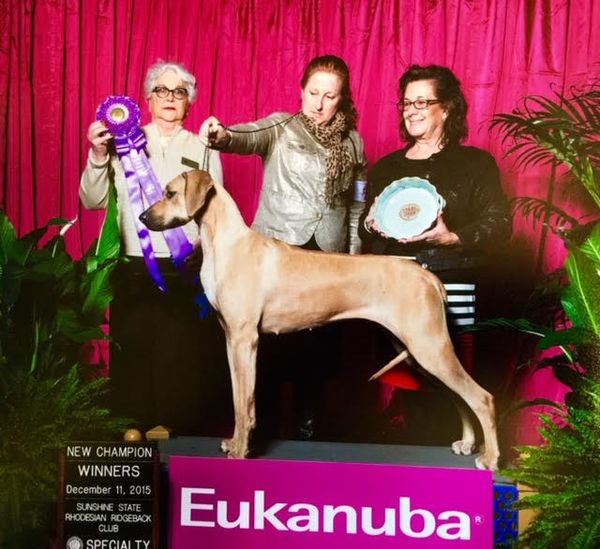 SUNSHINE STATE RR CLUB SECOND REGIONAL SPECIALTY
EUKANUBA NATIONAL CHAMPIONSHIP
An Award of Excellence at Eukanuba for our boy GCH CH TuckerRidge Dugga Boy Simba Ridge CGC. OWned by SSRRC member Linda Gaunaurd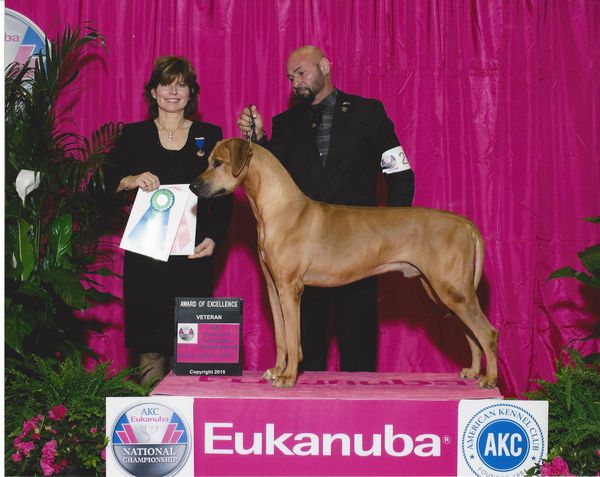 Our SSRRC group hit a home run with the Eukanuba Dog Show 2015 Meet the Breed booth.  The theme was a Ridgeback art gallery with a title of Rhodesian Ridgebacks—Nature's Work of Art Deserves a Lifetime of Love.  The booth was awarded a Hound Group 2 placement.  What a fabulous experience to share our love of these dogs with the pet public!  Watch out Salukis booth –we will be outrunning you next year."