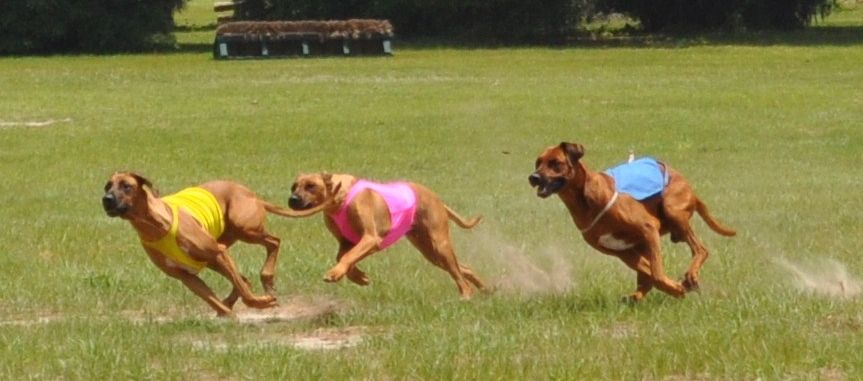 There are a great many fun activities that folks can participate in with their Ridgebacks!  Conformation, Lure Coursing, Agility, Rally, Fast CATs to name a few!   

You can also check out our FB page for more pictures and updates!  
AKC Lure Coursing Tests & Trial, January 7th and 8th
PREMIUM LIST
It's that time of year again!  The Brooksville Winter Fest!  10 days of dog shows, 9 days of FAST CATs and 6 days of CATs (coursing ability tests)!!
More information here on our PREMIUM LIST!!