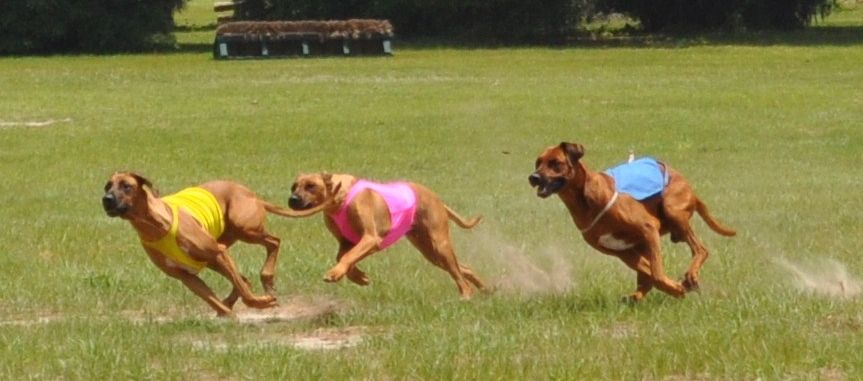 There are a great many fun activities that folks can participate in with their Ridgebacks!  Conformation, Lure Coursing, Agility, Rally, Fast CATs to name a few!   

You can also check out our FB page for more pictures and updates!  
AKC Lure Coursing - sighthounds only! TWO DAY Event - Saturday and Sunday.