Welcome Members and Guests
Summer is pretty slow here for the Sunshine State Rhodesian Ridgeback Club.  We held a Coursing event in August and there were a few shows - including the National Specialty - that some members attended.  Now that fall is here, events are picking up and we hope to see everyone out and about.
2015 RRCUS Specialty News
Duma - Kengali's Divine Inspiration - 4th place in a very competitive 6-9 puppy class at National.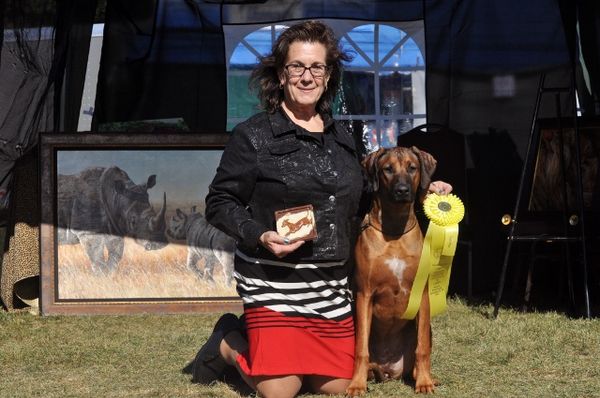 Katniss - Kengali's Baby's on Fire - 1st place in American Bred at National.  Handled by Darlene Bell Bergan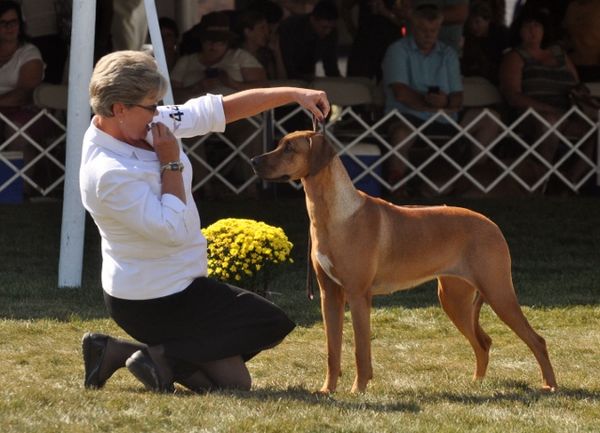 Savi - RidgeView's She's Authentic
2nd Place in the American Bred Class at the National Specialty, Warwick, RI 
Owned by Janet Mitchell, Susan Ralston DVM, & Maryanne Draper 
Shown by her co-breeder Sally Swenson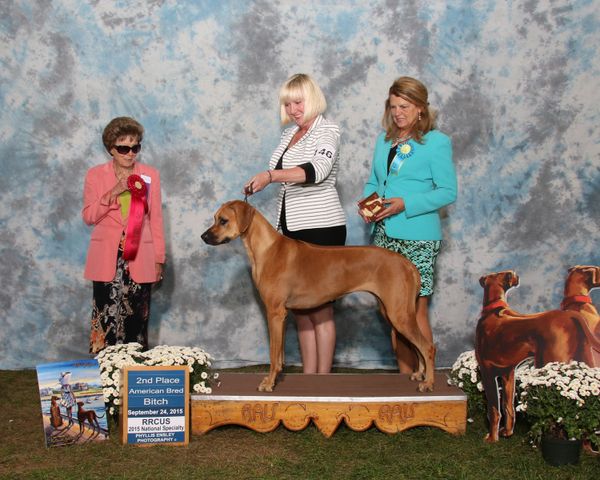 RING NEWS
New Champions, New Grand Champions 
 
Ch. Terra Christa's Sera Tempesta's First Best of Breed on June 20, 2015 at the Orlando Cluster.  Owner handled by SSRRC member, Raul Lopez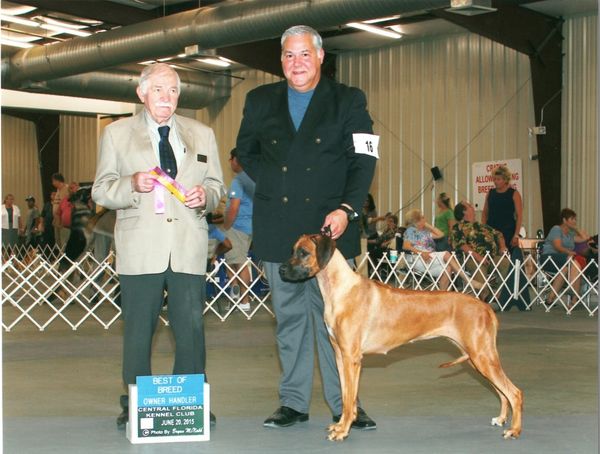 GCH Kengali's Justin Thyme,  BOB at Morris & Essex with an impressive entry of 49.  He was also BOB in DeLand on 9/19and BOS on 9/20.  Owned by me and Tisha & Colin Farnham.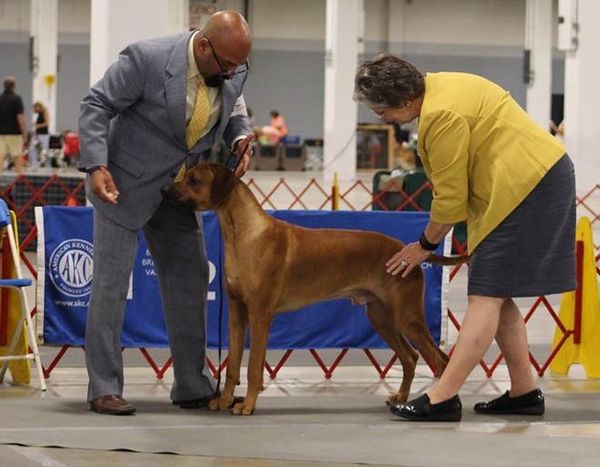 Spring Valley's Sophie obtained her Grand Championship Labor Day weekend in Biloxi, Mississippi with 3 BOS.  No win pictures yet.
FIELD NEWS
New Field Champions and new brags
Meera won the Open stakes at the SSRRC Ridgeback Specialty help on August 29, 2015.  This also earned her Senior Courser title.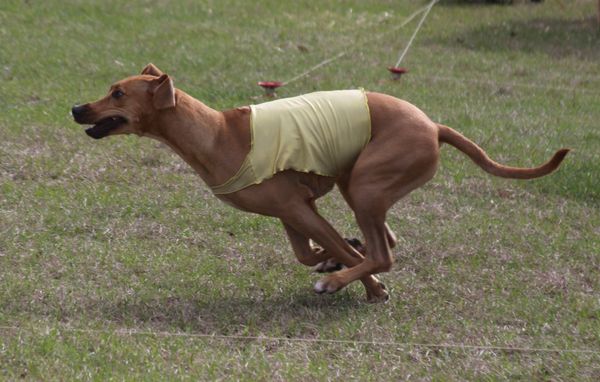 And Finn won the Veteran Stakes that day as well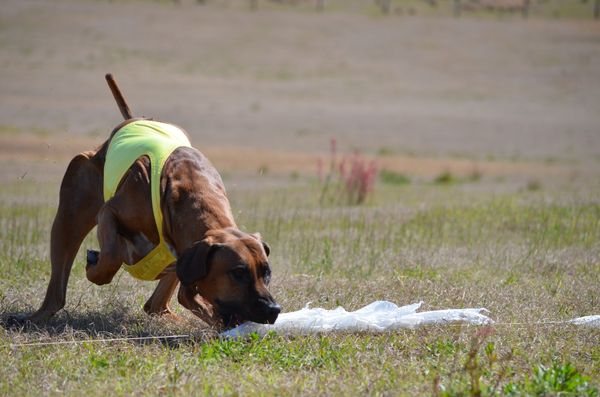 AND. only 8 weeks after puppies, Bindi managed to slide in to 4th place in the Specials stakes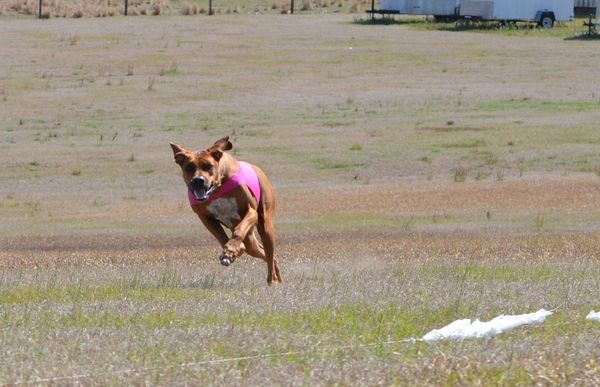 AKC LURE COURSING IN LADY LAKE
October 16, 17 and 18, 2015
SSRRC hosted a 3 day cursing event at a new field at the Grand Oaks Carriage and Museum in Lady Lake, Florida.  Here are some photos from the event.

 
2 new Field Champions emerged from the trial October 18, 2015.

Our first new Field Champion is GCH DC Sulawesi's Meet Me at Midnight, SC.  Meme won the Veteran Stake and earned a 3 point major on Sunday making her a new Grand Champion Dual Champion at 8 years old.  Way to go Meme!!
And New Field Champion, FC BinduraTolerton's Meera Of Course, SC.  Meera was Best of Breed all 3 days and earned 2 3 point majors on Saturday and Sunday.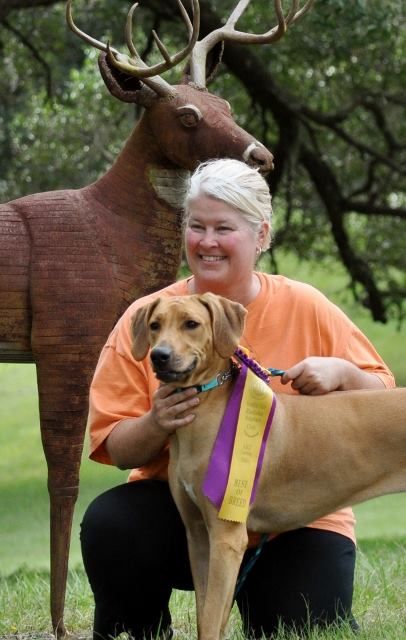 UPCOMING EVENTS
And what you need to know
 
The 2015 Regional Specialty is December 11, 2015.  The Premium List is out and you can click on the link below to download it.

2015 Regional Specialty
+++++++++++++++++++++++++
Ever thought about a raw diet or a healthy home prepared diet?  Attend this seminar and learn more
Lew Olsen Seminar
********************************
Remember to volunteer for the Meet the Breed booth.  Contact SSRRC Member Paula Alshouse for more details
+++++++++++++++++++
November 14, 2015 is our annual meeting at the Ocala Dog Show grounds.  We will be voting in the new Board and talking about future events, such as the ASFA Regiona 7 Event in 2016.